Malaysia's accomplished songwriter, Zuriani, is having one of her songs, sung in the Eurovision Song Contest in the UK level on 5th March. It'll be live on BBC!!! Her song "Flashback" will be sung by Gina G. So, please, please, please vote for Flashback and let's put Zuriani's song forward to the International level. A Malaysian first certainly!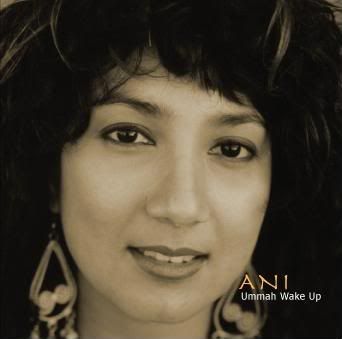 Here's the link:
Eurovision
You can sample the song and read about it on this link.
Just recently, she co-wrote, One Friend for American blues artiste Keb'Mo' which appeared in his Grammy Award-winning album Keep It Simple,
which won Best Contemporary Blues Album at the 47th Grammy Awards.
I have had the pleasure of meeting Zuriani during her visits to London. Oooh, if only I can write songs like her. She zooms here and there, Norway, London, Malaysia, LA and God knows where else and churns out songs for singers such as Siti Nurhaliza, Ziana Zain, Ella, Sugar Babes and now Gina G. Gina G is of course Australian pop sensation who represented Britian in the 1996 contest with 'Ooh Aah, Just a Little Bit".
Zuriani is currently with Big Life Music in London, and is married to American Arthur Zonneveld and is blessed with daughter Jasmine.
So, on Saturday 5th March, UK time 17:45 – 1845, the show "Making Your Mind Up " will be aired live on BBC One. The winner will be decided by a public vote vaa phone, text message and and on the Making Your Mind Up website.
Results will be announced at 2020.

HERE'S HOW TO VOTE
• Phone lines will open at 18:35 on Sat 5th March
• Voting will close at 19:30 Sat 5th March
• The online vote will appear here from 18:35-19:00 on Sat 5th March.

GINA G
'Flashback'
Call: 0901 198 8003
Text: SONG 3 to 83199
Last year, Zuriani went back to Malaysia for Ani's Concert for Palestine, where she sang with Raihan.
Will be updating this entry. For now....must go and sing for my supper too.
In the meantime...don't forget, we vote for Zuriani, okay?
Please click the link below for an interview with Zuriani for Rantauan.com. The interview was done by Iskandaria and Elva Hadi
This is the link to Ani's interview on Rantauan TV